One of my favorite secret gems of dog training equipment sites is
Clean Run
. You can find everything you need to perform dog sports at any level, but you can also find some high quality and fun toys and equipment for the average dog owner. I've spent so much money at Clean Run it's really not funny and my favorite all time purchase (and something Cassie uses on a daily basis) is the
Mutt Mat
.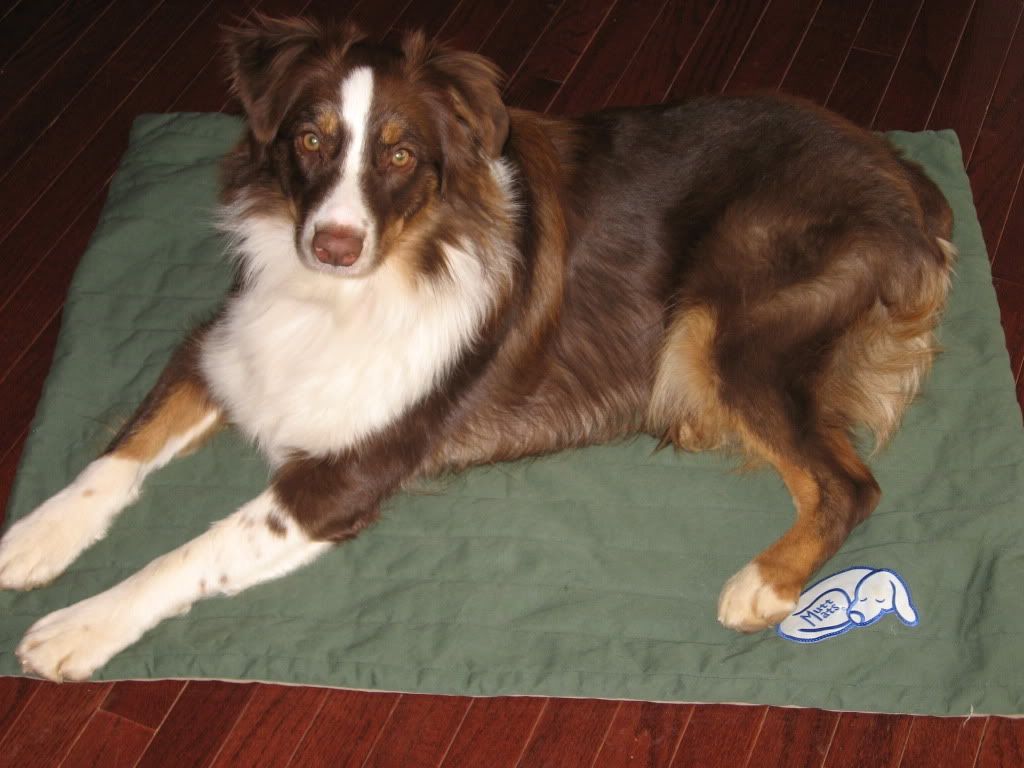 The Mutt Mat was developed to act alongside the training style of
Control Unleashed
creator Leslie McDevitt. One of Leslie's founding principle's is the use of mat-work to give your dog a safe place to stay in public, to develop longer down stays, and to help reactive or sight-stimulated dogs control the impulse to run. Cassie and I have used the mat to gain better focus in Obedience classes (down stays are hard for energetic puppies), to give her a solid and comfortable place to stay when I am taking instruction during class and as a place to hold and stay when guests come to our house that don't particularly like dog kisses.
Leslie's program is amazing and totally positive, but the mat has been the biggest take away for us. The Mutt Mat is made of a soft, but strong material that, while not chew proof, has stood up to Cassie. They are sleek, come in a variety of colors and fold up like a half-sized yoga mat with a drawstring for convenient transport. I can also attest to the fact that the mat stands up well to machine washing, as I've washed it over a dozen times and it still looks like new. My friends Jack Russell even peed in the middle of it and it washed out with no discoloration. Even if you don't want to go through the Control Unleashed process you will still benefit from having a transportable mat for you dog when you leave the house, because you are giving your dog a safe place no matter where you go. It's a great trick indoors and out, from a very useful site. So get your mat-work started!